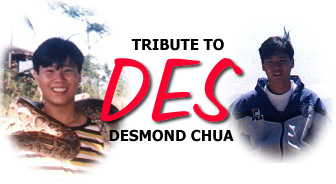 Interested in getting help for your own homepage?Ask for our help!
Created by Catherine Denise Lim ©

---
This is a personal homepage created by Catherine Lim for Desmond Chua. All images belong to the owner. If you need help for your own homepage, you can e-mail me. This is my tribute to my best friend, Des. Remember that life itself would be meaningless if you never find your soul mate. Thank God I found mine!